01
THE PROJECT
Simon Lister is a man that proves you don't have to be a professional to have your photographs make an impact. Simon's journey began by simply recording the people he met whilst travelling the world on annual escapes. Simon's warmth and empathy saw him gain the trust of many different people and, as a result, meant he captured really powerful portraits. Somehow these images made their way across the desk of the dedicated people at the global children's charity – UNICEF.
He then agreed to undertake annual assignments for the organisation, capturing the humanity of many of the world's most disadvantaged children. This episode follows the journey of one such assignment – focusing on the conditions many children face working in Bangladesh. Child labour continues to be a huge problem in many parts of the world. Without programs like this one, the problem will remain in the shadows.
Orlando Bloom's inclusion in our shoot was a last minute bonus. He has over a decade now of working with UNICEF and has been, perhaps, their most travelled ambassador. He uses his profile to bring huge numbers of his following to the issues that UNICEF faces, so we are encouraged that his involvement in this film will help it reach many more people. To Orlando's credit, he was also very willing to join us in even the most challenging and dangerous situations, including riding with children on top of a train through the Dhaka.
03
THE LOCATION
Dhaka is the capital and largest city of Bangladesh. It is one of the world's largest cities, with a population of 19 million people in the Greater Dhaka Area. Dhaka has a tropical savanna climate. The city has a distinct monsoonal season, approximately 87% of the annual average rainfall of 2,123 millimetres occurs between May and October.
With no seats available inside, many children decide to take the risks on the trains in Bangladesh and particularly Dhaka. They choose to hold on the train flanks and rooftops on their journeys around the city.
DHAKA'S CHILDREN
Once you actually meet the children who are living in heart-wrenching conditions, you cannot help but be really affected. These are kids just like our own, except that their situations mean that they have been robbed of a childhood.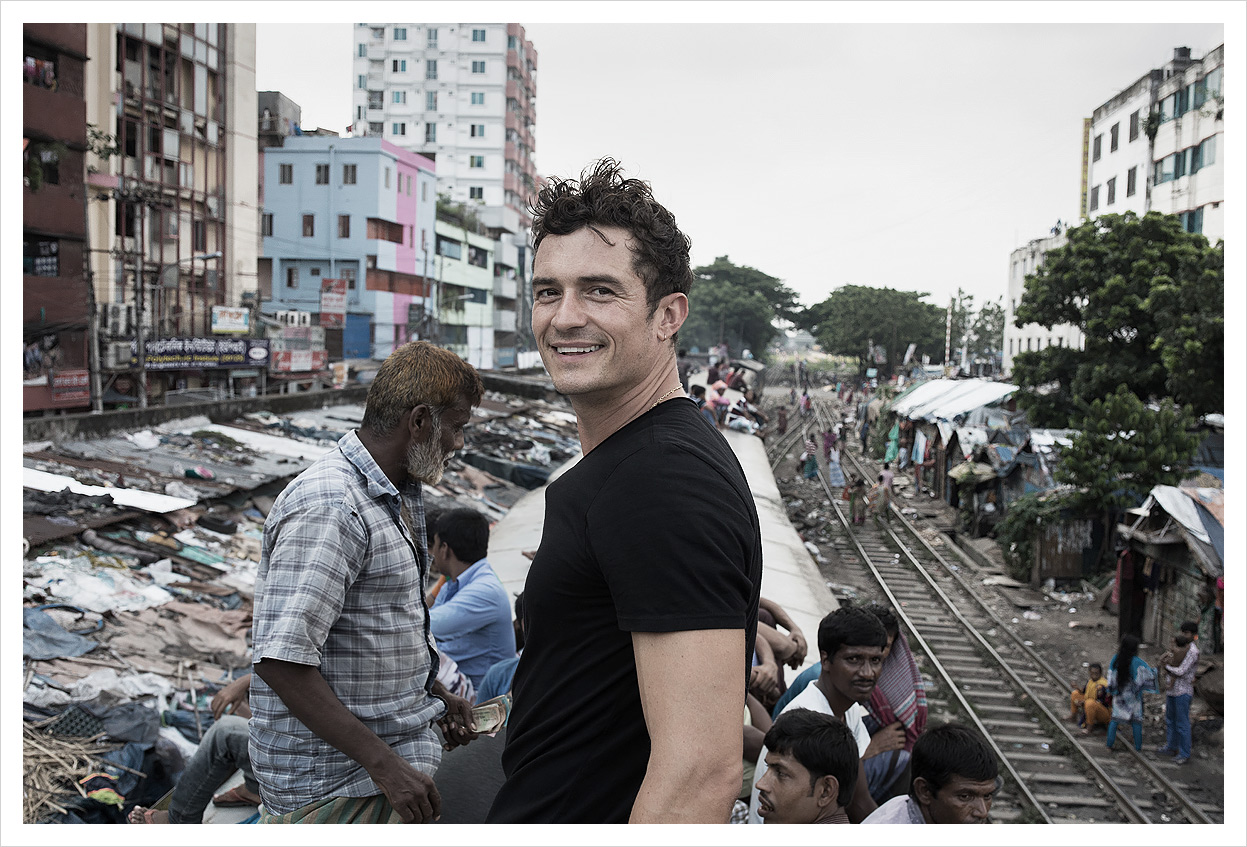 "The moment that will live with me forever will be the afternoon that we climbed up on top of the train in Dhaka's main train station and headed out through the city. We joined the hundreds of children riding for free – no ticket required for the roof! What was so striking was that, even in what was an incredibly dirty and dangerous environment, everyone was happy. The children did what children do – have fun with whatever they are presented with. The pure joy and communal bonding amongst strangers was a world away from the anonymity of riding a train back home. Both Orlando and Simon made the journey and it really was a pinch-yourself moment. It made for a really meaningful conclusion to our time in Bangladesh."
ABRAHAM JOFFE
Many children in Dhaka don't attend school and instead work jobs as their parents earn less money or do not work. It is estimated that there is more than 600,000 street children living in Bangladesh, 75% of them live in Dhaka.
UNICEF'S HELP
The health and education assistance that UNICEF does bring to many of them is really fantastic, but there needs to be so much more done. We really hope this film generates some huge, new focus on their tremendous work.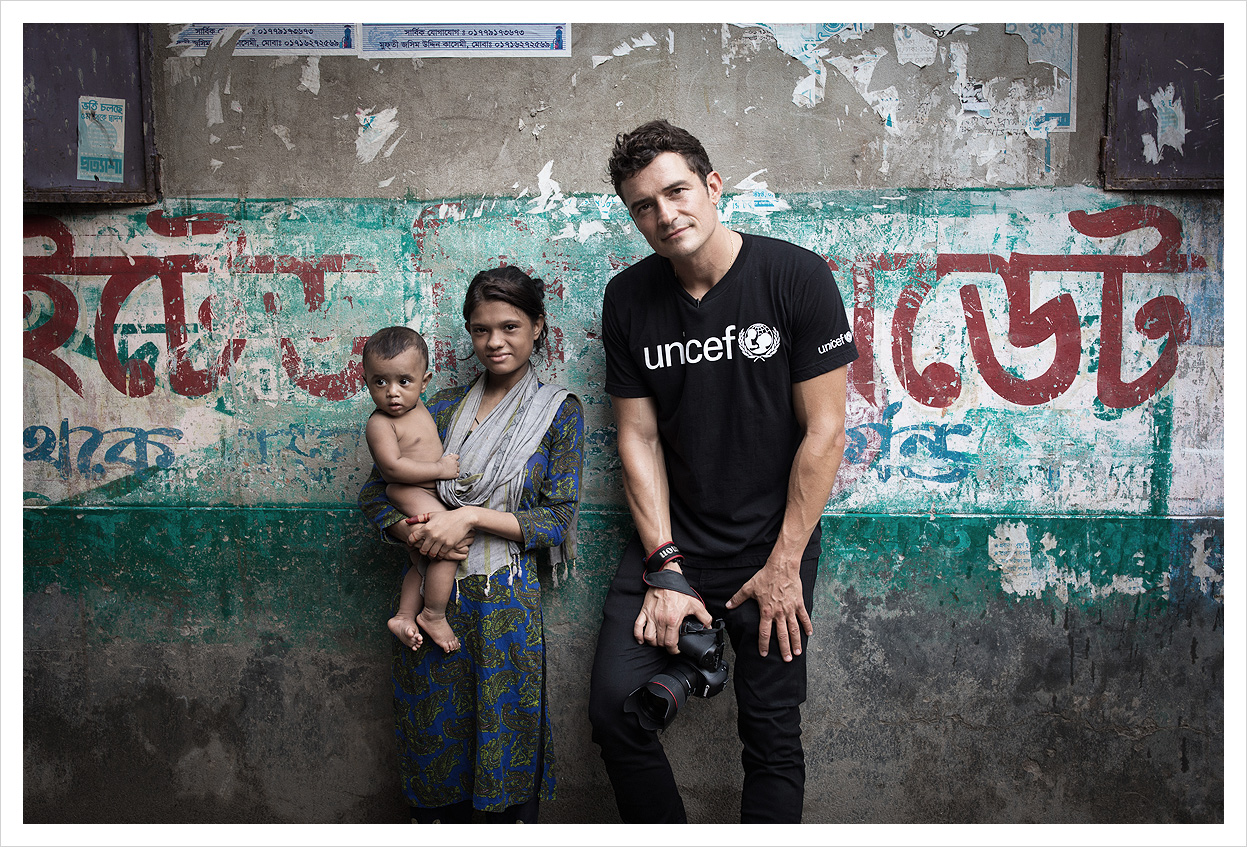 Many street children have lost contact to their parents and other family members. Some have run away due to exploitation, abusiveness, violence and other hardships in the families. They live and sleep on the streets with great insecurity and in fear of threats from adults.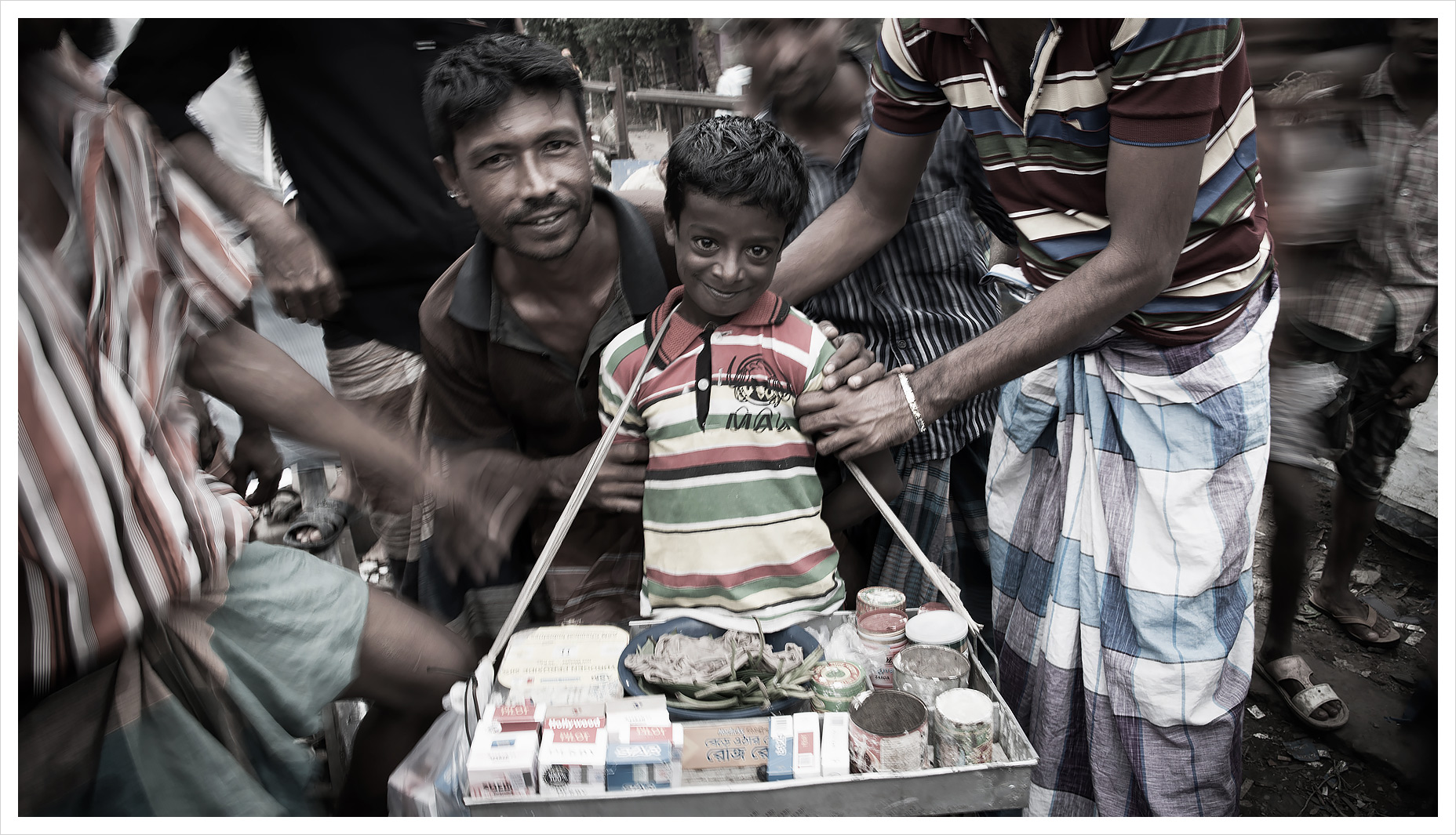 MORE NEEDS TO BE DONE
We all went home from this shoot changed forever. You can never take it for granted that you were born in the First World and I think it's on all of us to do our bit. Very little can go such a long way.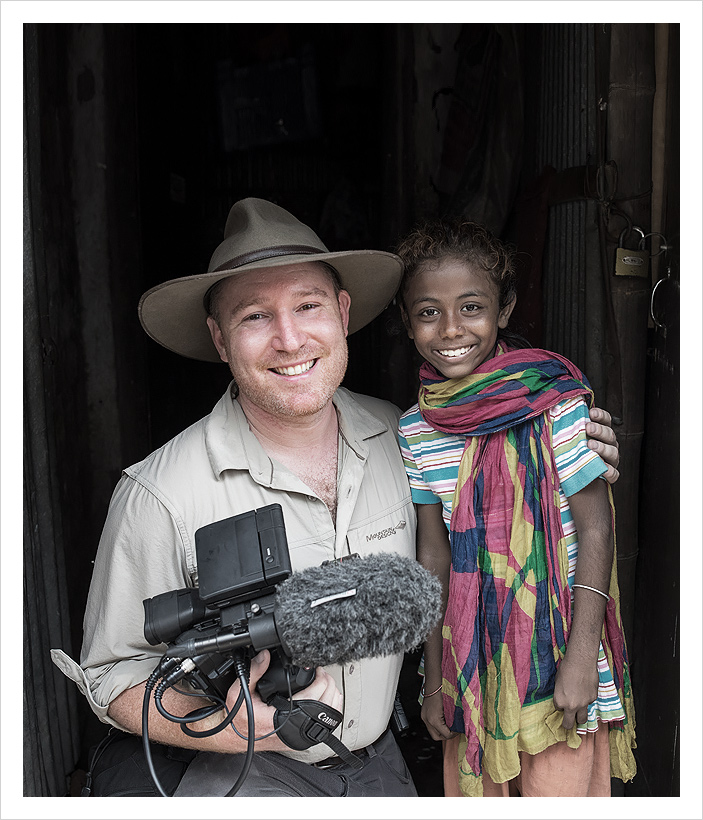 Abraham Joffe